Most of us have been under the impression that Mauritius is just an island off the coast of Africa that is the ideal holiday destination. Isn't it?
However, today, Mauritius has become one of the world's most preferred overseas study destinations. Mauritius and Overseas education? Yeah, it's true.
So, the next thing that strikes to mind is, why Mauritius when there are so many other well-known options?
Pursuing your higher education in Mauritius is about more than just broadening your career and life skills; it is also about enjoying a once-in-a-lifetime experience. Let us tell you why?
Mauritius has top universities and institutions that are traced back to the British educational system, which is high in standards and internationally accepted.
Universities have the best degree programs that can meet your professional skills and also constantly engage with the industry for all your future requirements.
When people around you are educated, you carry that zeal to study all time and achieve something. Mauritius is a place where 99 percent of people today are educated.
It is always important to have a good and nice climate to read. We always look for a calm and cool place while studying. Mauritius is one such place where there is a pleasant climate and high air quality for breathing.
Furthermore, the cost of education in Mauritius is affordable. Depending on the course, it might cost anywhere between MUR 150,000 and MUR 350,000.
Now, let's explore the best universities and courses in Mauritius available for you. Mauritius has some elite universities that produce global leaders that are open to international students, and they are
Middlesex University
University of Central Lancashire (UCLan)
Rushmore Business School
Curtin Mauritius
Vatel
Amity Mauritius
JSS Academy
University Of Mauritius
Polytechnics Mauritius
Middlesex University
Let's start with Middlesex University, which is the first university in the UK to get a UKIED award for inclusion, equality, and diversity, and now has a presence in Mauritius. This university has people from over 145 nations across campuses in London, Dubai, and Mauritius, allowing connection with people worldwide. This university is not only strong in academics, but it also has a great reputation for its research works, which get its global rankings. Middlesex University, Mauritius, offers a wide range of courses you can choose from
Business Management (BA Hons)
Business Management (BA Hons) with specialist pathways
BA Hons in Advertising, Public Relations, and Branding.
BSc (Hons) in Psychology or Computer Science or Information Technology or Computer Networks or Cyber Security or Digital Forensics.
If you are unsure whether an undergraduate degree is a correct choice for you, Middlesex University Mauritius offers an International Foundation Programme to acquaint you with UK degree-level education.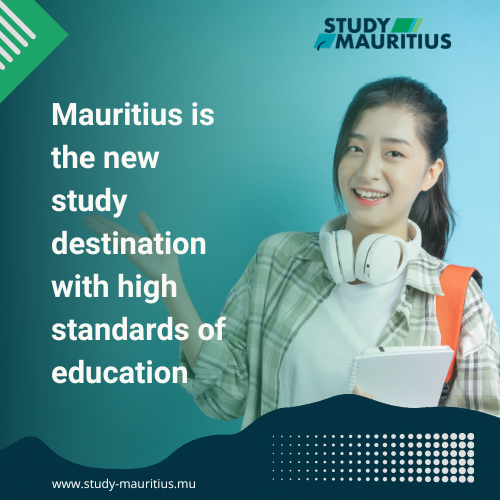 Rushmore Business School
You go for a full British or French degree in Mauritius at Rushmore Business School. Rushmore Business School is an international tertiary education institution known for its academic excellence, which provides various undergraduate and postgraduate programs in
Business Studies & Law
Aeronautical, Engineering,
Hospitality,
Marketing,
Tourism,
Finance,
Informatics, and also
Spa & Wellness.
All these are fully certified and authorized by the Higher Education Commission, the Mauritius Qualifications Authority, and the British Accreditation Council.
University of Central Lancashire (UCLan)
The University of Central Lancashire is another global university primarily centered in Preston, with satellite campuses in Burnley, Cyprus, and Westlakes, and has 125 foreign collaborations. You can choose to be here, too, as it has now collaborated with UOM Enterprises and is available in Ebene, Mauritius, and helps you opt for one of the best universities in the world for higher education, with the highest educational standards with global exposure.
Curtin Mauritius
If you feel you are missing out on an Australian institution, you are mistaken. At Curtin Mauritius, you can receive a higher degree from a leading Australian university ranked in the top 1% of top universities worldwide by the Academic Ranking of World Universities in 2020. This institute provides a variety of courses ranging from Bachelor of Communication to New Gen Foundation Programmes to prepare you professionally for industry needs.
Vatel
If you're looking for a degree in hospitality management, go no further than Vatel, which includes 50 campuses across Europe, Asia, Asia, and America, and now in Mauritius. Imagine receiving a degree from one of the world's best-known tourist destinations, full of first-class hotels, which help you turn your theoretical knowledge into practice. It is definitely something that aspiring hospitality professionals would not want to miss.
Amity Global Business School (AGBS)
You might be aware of Amity Global Business School, which has created top-ranked colleges and schools around the globe over the past 30 years. In partnership with The University of Northampton, Amity Global Business School offers a wide range of graduate and postgraduate programs that provide a great blend of academic skills and practical knowledge to obtain a quality UK Higher education degree in Mauritius.
JSS Academy
If you are interested beyond academic programs and research but also in personality development to contribute positively to society, then The JSS Academy, Mauritius, founded in India, is a great choice. This is the first Engineering College since 2006 and is registered and accredited by the Tertiary Education Commission (TEC), Mauritius. Today, the institute is known for more than only engineering and has evolved to offer a variety of non-technical disciplines.
The University of Mauritius
Learning from an old and large university has always had advantages because it has been committed to providing a great education for centuries and can easily prepare you for a career route through its networking. The University of Mauritius is one such institution that has established a world-class learning environment, influential and innovative research, and entrepreneurial culture. Studying here could be a life-changing experience.
Polytechnics Mauritius Ltd (PML)
If you're seeking a competent and experienced skilled workforce training at the mid-professional level, pick Polytechnics Mauritius Ltd, created in 2016 under the Ministry of Education and Human Resources, Tertiary Education and Scientific Research, for this purpose.
Conclusion:
Studying in Mauritius could be a great option as it is home to the great standards of academic excellence, high-quality research output, and globally recognized universities with low tuition fees. Think no further; Choosing Mauritius as your study destination can get you a degree with high standards of education that too in a comfortable and serene climate.
If you're looking for further details on courses in higher education and universities in Mauritius, we're here to help. Check out our website at https://www.study-mauritius.mu/ for an easy and hassle-free procedure.